Buh. Temporarily dropping the last chapters of Inuyasha for the sole reason that whoever subs them sucks and I can't read it half the time.
Pick ten fictional characters that you would sleep with and list them in your journal. (One of these is an odd one out)
Squall - FFVIII

Zack - FFVII

Li-Ren - Hanasakeru Seishounen

Kenshin - Rurouni Kenshin

Nobu - NANA

Neviril - Simoun

Kilik - Soul Caliber

Archer - Fate/Stay Night

9-13.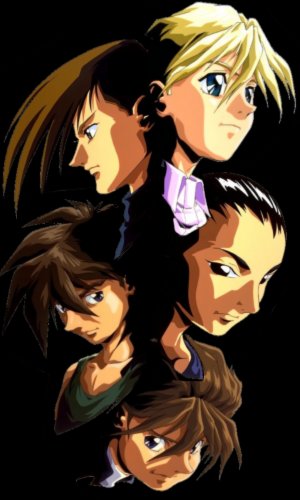 Duo/Heero/Wu Fei/Quatre/Trowa - Gundam Wing




Current Mood:

tired